Futures Public RAdio:
Community Media
for deep learning
and positive Change
Student Presenters:

Judy P: "One Yuan COncerts: The Power of Music to Unite and Change the WOrld"

Lyndon B: "Interviewing in a Multilingual and multicultural Community"

Sabrina L: "Leading an FPR Mission: Building a Global Issues Media Network"

Evan L: "Finding my own voice through FPR"

Christina L: "Connecting our community to Role Models and heroes"

Shawn Q: "The future is ours: We are the Powerful voices of change"
Citizens Public Media changes student and community mindsets through building perspective, empathy, and authentic literacy through investigative journalism that stems from critical thinking and integrity in media literacy, reporting, and storytelling.
This video and talk maps Steve Sostak and Aaron Moniz's vision for why we can and must integrate authentic journalism into all levels of schools in our complex world.
More crucially, however, student's lead the majority of this presentation, highlighting their blossoming 21st century, deep learning skills and the journalism pieces that have sparked them towards citizenship, recognizing the power of their voices, and finding a genuine willingness to actively connect to their worlds and make a difference.
inspirecitizens.org
www.futurespublicradio.org
English Language and Dual Language Deep Literacy
Technological Deep Literacy
Media and Design DEEP Literacy
Today's Workshop PBL Task:
as an FPR media team, Design and publish a 2-5 minute interview with a GIN change maker in less than 45m
TODAY's Lesson Plan
SDG:
Partnership for the Goals

MYP Global Contexts:
Globalization and sustainability, Personal and cultural expression

CONTENT OBJECTIVEs:
l21: Communication and collaboration
ELA/CC: Research skills, Reading for information, developing relevant Questions

LANGUAGE OBJECTIVEs (CAL/SIOP):
http://inspirecitizens.org/eal-empowerment/
Reading
WritinG
Speaking
Listening

Today's EMBEDDED FORMATIVES:
l21 Communication and Comprehension Futures Academy Rubric
ELA or WIDA RUBIRCS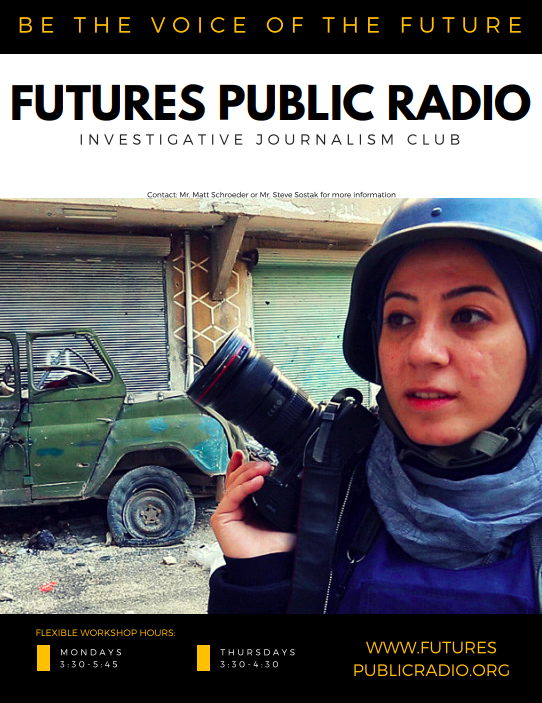 All ISB G4-12 students are welcome!
Steve Sostak
SSostak@isb.bj.edu.cn

Aaron Moniz
AMoniz@isb.bj.edu.cn
Megan Williams (Grades 4-5)
MWilliams@isb.bj.edu.cn

Matt Schroeder (High School)
MSchroeder@isb.bj.edu.cn
HS President
Investigative Journalist

"One Yuan Concerts: The Power of Music to Unite and Change the World"
This FPR podcast highlights the stories behind the music that defines the employees of ISB.

Bilingual Coordinator
Investigative Journalist
Live Broadcasting Head Technician

"Interviewing in a Multilingual and Multicultural Community: Celebrate!"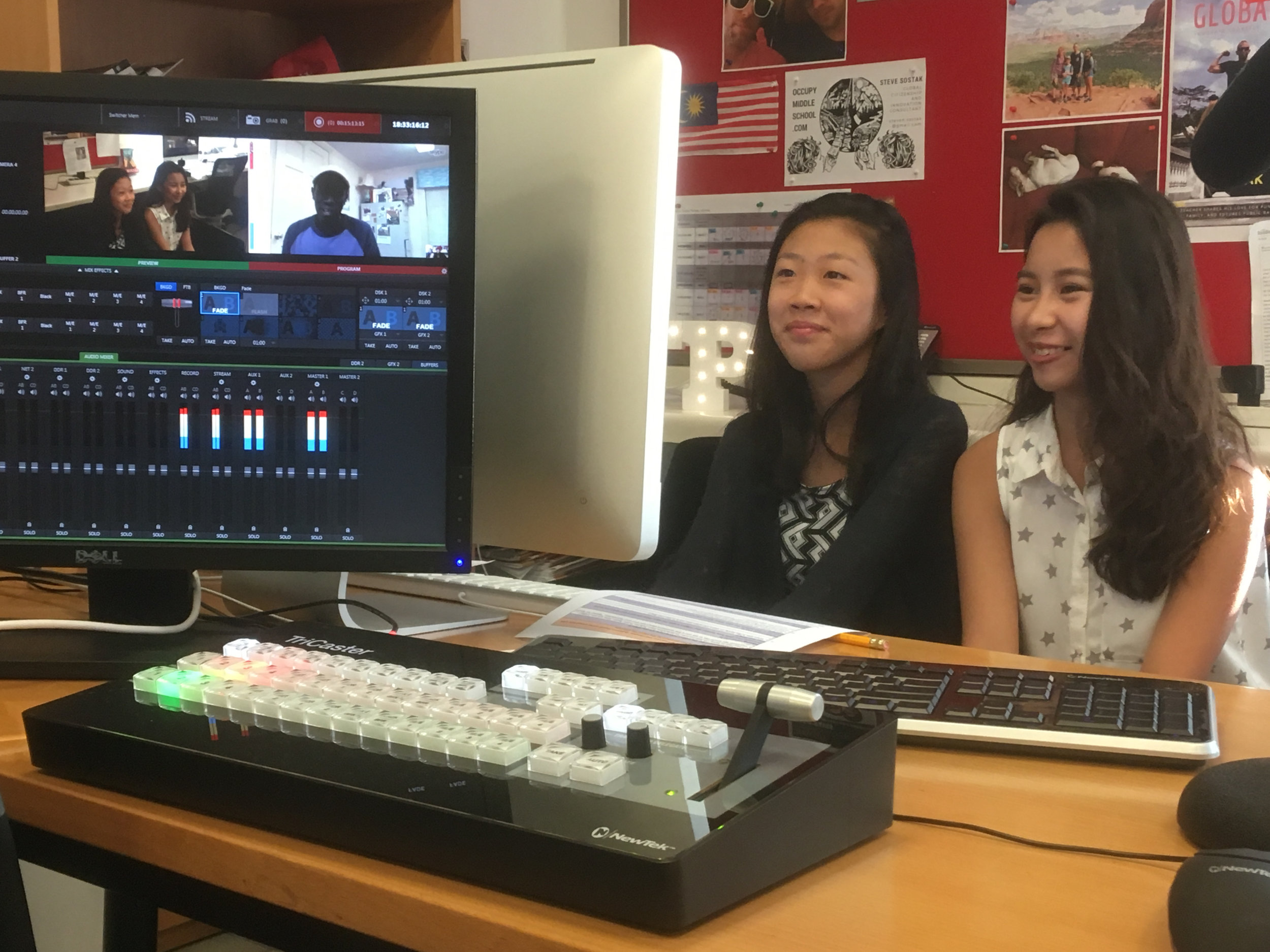 Vice President
Secretary
Investigative Journalist

"Leading an FPR Mission:
Building a Global Issues Media Network"
Sabrina's 21st Century Learning Skills
Animation and set design
Collaboration
Research and planning
Storytelling
Interviewing
Video and audio editing
Web publishing
Media literacy and real-world communication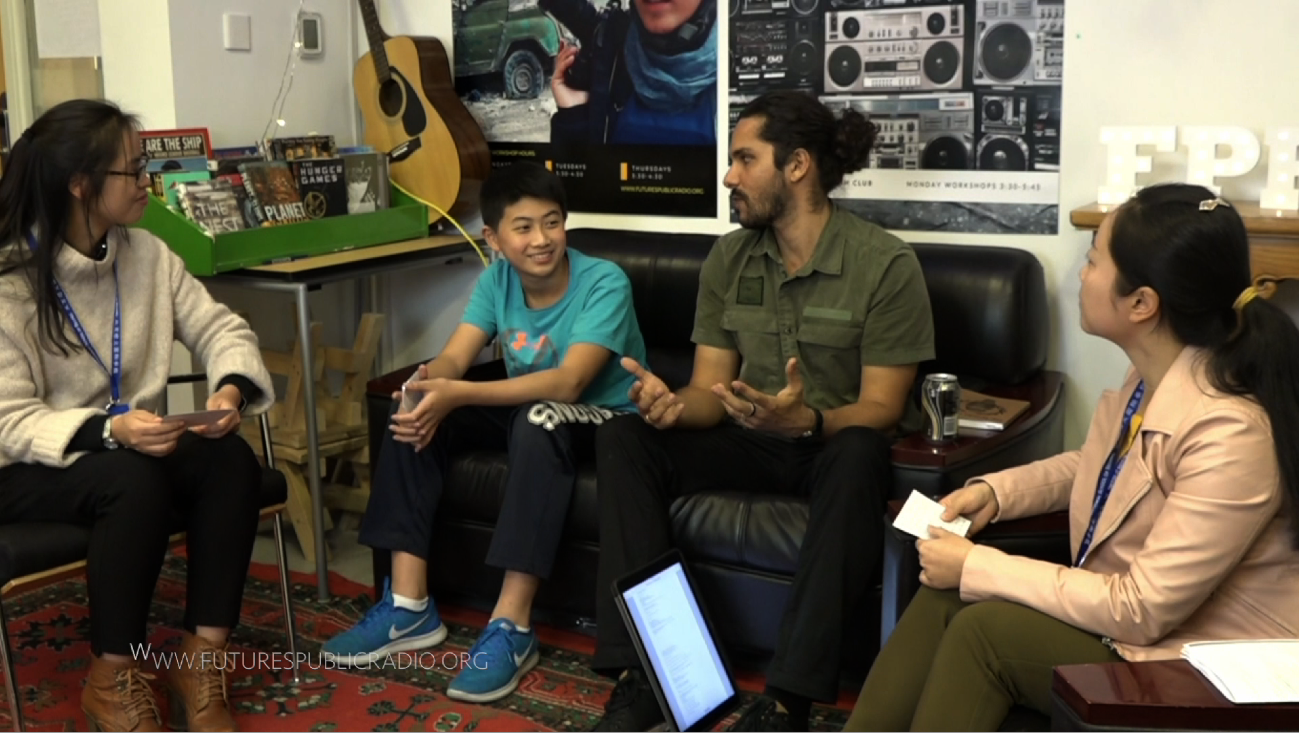 Community and Communications Manager
Live Broadcasting Technician
Investigative Journalist
"Finding my own voice through FPR"
My Journey:
From a shy 6th Grader to the confident, Jack-of-All-Trades in FPR
Running the Live Broadcasting, Deejay BootH:
Women's Month and the lao shi crew
Science Cafe
Live Streaming
Global Outreach Coordinator
Investigative Journalist
Grade 6 President of Operations
"Connecting Our Community to Role Models and Heroes"
MS President and Station Manager
Investigative Journalist
Cinematographer-in-Chief

"The Future is Ours:
We are the Voices of Positive Change"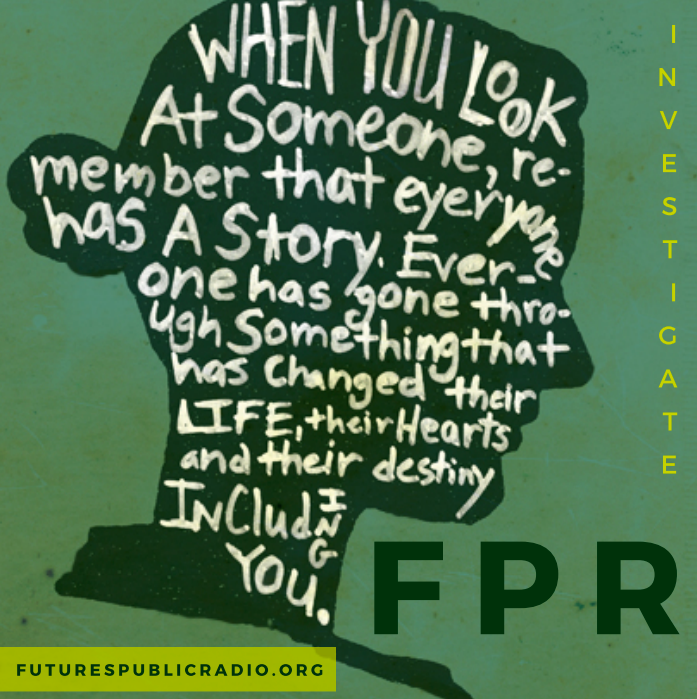 Steve Sostak
SSostak@isb.bj.edu.cn

Aaron Moniz
AMoniz@isb.bj.edu.cn
Megan Williams (Grades 4-5)
MWilliams@isb.bj.edu.cn

Matt Schroeder (High School)
MSchroeder@isb.bj.edu.cn